Détails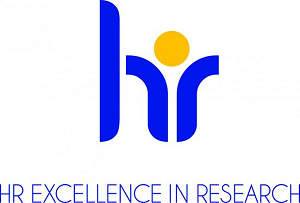 The Laboratoire Lagrange invites applications for a short-term postdoctoral fellowship in plasma physics, to work in the group "Turbulence fluide et plasma", under the supervision of Thierry Passot and Emanuele Tassi. The appointment is for four and a half months.
The successful applicant is expected to carry out original research in the area of theory and numerical simulations of gyrofluid models in the context of magnetic reconnection in collisionless space plasmas. In particular, a gyrofluid model is expected to be applied in order to investigate the destabilization of current sheets in collisionless plasmas, at scales much shorter than the ion scales. A 3D fully parallelized spectral code will be provided, in which it will be easy to implement the model equations.
Skills
Experience in numerical simulations of magnetic reconnection by means of gyrofluid models
Knowledge of the theory of magnetic reconnection in collisionless plasmas
Required experience
1 to 4 years
Applicants should have, or expect to obtain in the next months, a PhD in Physics or related discipline.
Knowledge of English and/or French is essential.
Salary
The gross monthly salary, fixed by the CNRS standards, is about 2833 €.
Application
Applicants should send their curriculum vitae and a statement of research interests to the attention of Emanuele Tassi at etassi@oca.eu or Thierry Passot at Thierry.Passot@oca.eu. They should also arrange for one letter of recommendation to be sent to the same address.
Starting date
The starting date for the appointment is flexible but preferably corresponding to February 1st 2023. The closing date for applications is 21st October 2022.
Included Benefits
The fellowship includes health insurance and retirement plan.
The successful applicant will have access to the SIGGAM cluster, hosted at the Nice Observatory and to the French supercomputers of GENCI.
To explore the post further or for any queries you may have, please contact: Emanuele Tassi, email: etassi@oca.eu or Thierry Passot, email: Thierry.Passot@oca.eu
Location
Observatoire de la Côte d'Azur, Bd. de l'Observatoire, CS 34229, 06304 Nice cedex 4, France
Laboratory
Lagrange Group: Turbulence fluide et plasma https://lagrange.oca.